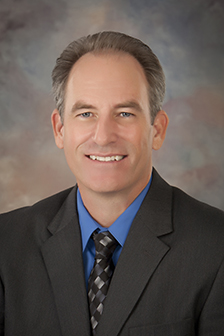 Are you ready for the first annual Grand Prix Super Boat race?
A three day event scheduled to begin April 11, 2014, called the …
CHARLOTTE HARBOR SUPER BOAT GRAND PRIX
Friday April 11th – Super Boat Parade and boat display.
Saturday April 12th – Manasota Key. Dry pits meet and greets. VIP parties. Beach party with live music. Vendors and boat testing.
Sunday April 13th – Race day! 2 races, noon and 2:00pm. Vendors, bikini contest and awards ceremony.
What does the powerboat race bring to our community?
Beginnings …
It all started with the Charlotte Harbor Visitors Bureau. A program was created to solicit input from local citizens on how to best stimulate tourism in Charlotte County. The idea was floated to host a Super Boat race. Sarasota celebrates 29 years as home to the longest running powerboat race site in history. We can not only support tourism, but local charities in our area as well.
Description of the boats …
SUPERBOAT Unlimited class. Also SUPERBOAT Vee class and the Turbine class. Manufacturer Production and Vee bottom boats are the most recognizable. Super Stock outboard boats are catamaran style with twin outboard motors. The biggest and fastest are the large 40′ to 50′ catamaran powerboats that have up to 3,000 horsepower from a combined two engines. These Super Cat style boats are the world's fastest offshore boats which can reach speeds upwards of 200 mph. The Super boat season begins in the middle of May and runs through the 2nd week of November, finishing with the Key West Florida World Championships. 
Thirty of the world's fasted boats take to the Gulf waters, following a 5.4 mile long, oval shaped course that stretches along Manasota Key, from Englewood Beach to Stump Pass, for a total of 87.2 miles.
Possible concerns from locals are in regards to the crowds ( in anticipation of upwards of 80,000 people over the weekend with a potential 30,000 viewers on the beach at race time ), the noise, parking and traffic issues, access to emergency services, trash disposal, risk of crime, the expense ( county commissioners earmarked $250,000 over the past two years to help stage the event ), and the burden on infrastructure. Also, locals are critical about the effect on our quiet, secluded area. The county has also received complaints about how this event could disturb local wildlife.
Problem solving … 
Lucy Nicandri, VP of the Suncoast Charity for Children, and leading organizer says "You need to listen to resident's concerns and those concerns need to be addressed. Traffic control and safety is important". Suncoast organizers at the Sarasota event work with the city of Sarasota Police Department, Sarasota County area Transit Authority, Sarasota County Fire Department and Emergency Services and officials from other agencies.
During the event, air conditioned buses will shuttle race attendees to Englewood beach from 9 different off-site parking areas 5 to 8 miles away. 27 different committees are working on everything from parking to safety to security.
Sarasota festival proceeds have constructed more than $14 million in facilities for local charities serving the physically and mentally challenged. Events that usually take place include golf and fishing tournaments, parades, parties and off shore boat races. Last year the Suncoast events and race netted $56,000 for charity. It generated approximately $14.3 million for Sarasota's economy and 13,000 in local, area hotel and motel rental units.
Charlotte County can expect a ROI of $137,000 in tax revenue ( bed tax, gas tax and sales tax, based on visitors only ).

Consider … 
#1. Additional business for the community and support of charitable endeavors.
#2. Celebrate and share the beauty of the area's beaches with others.
#3. Come together as a community. Pitch in, volunteer or sponsor an event.
Event website   www.chsbgp.com
To volunteer or sponsor an event, 
contactinfo@chsbgp.com
Super Boat International event maps
http://superboat.com/new-maps-display/
View the Sarasota racing event at
www.4sarasota.com/offshore

Sarasota past schedule of events …
http://www.suncoastoffshore.org/events.php
* Car Show
* Golf tournament fundraiser – Heritage Oaks CC
* Texas hold'em poker tournament – Sarasota kennel club
* "Friendliest Catch" outing for the physically and mentally challenged
* "A Nautical Night of Giving" fundraiser
* "Flemings Fan Fest" with local race teams
* Bay front fireworks spectacular
* Festival parade of boats – Main street downtown Sarasota
* Parade Grand Marshall – Captain Edgar Hansen from      "The Deadliest Catch"
* Motorcycle charity ride